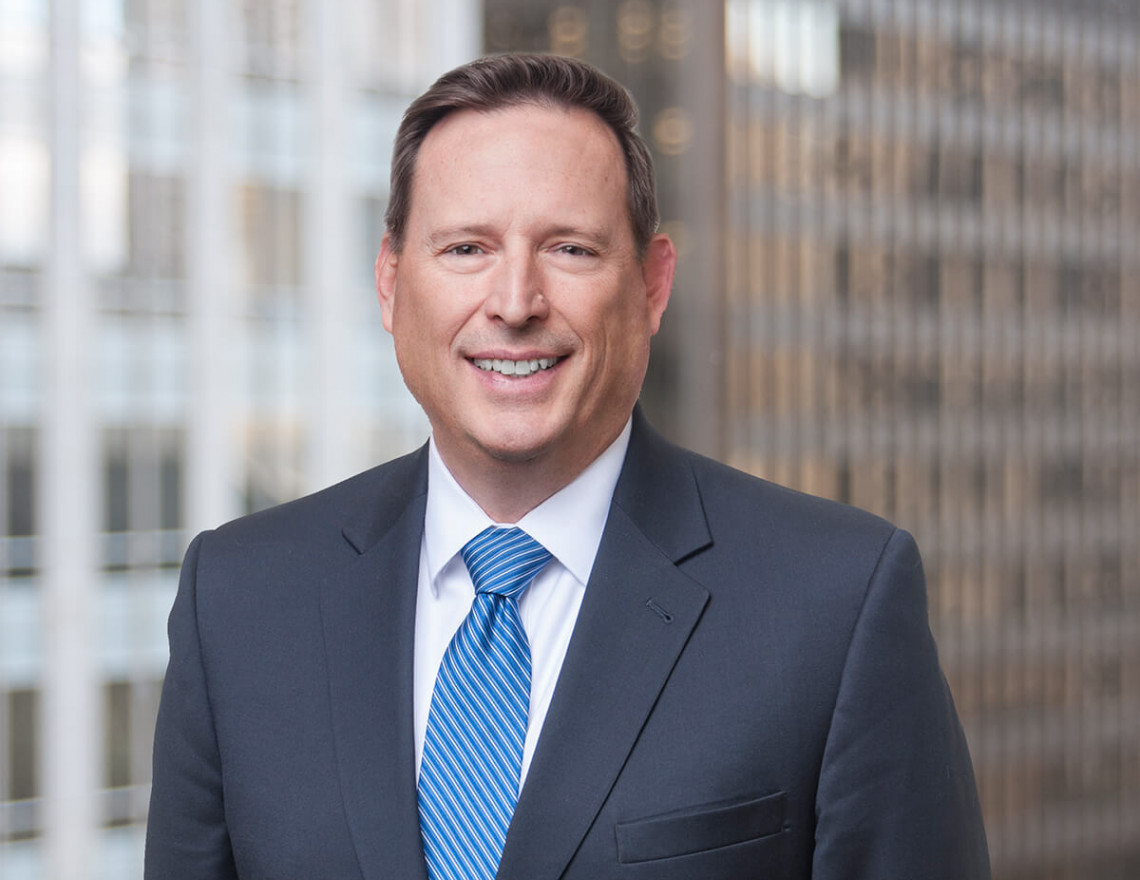 Our Firm
A. Grant Lingg
Managing Shareholder
Grant's tort and insurance practice includes a wide range of defense matters including personal injury, construction defect, professional liability, product and premises liability, and commercial claims.
Grant's practice concentrates on the defense of contractors and design professionals facing both personal injury and building defect/warranty cases. He also defends board members in claims against homeowner associations, and he has defended architects, attorneys, and realtors in professional liability matters. His work has required him to bring and defend contractual indemnity and contribution/subrogation claims, and has included the defense of home warranty disputes. He has extensive experience defending clients against premises liability, vehicle accident and product liability actions. Grant frequently serves as an arbitrator under the King and Pierce County Arbitration systems. He has served as a Member of the Board of the Washington Defense Trial Lawyers and is a past editor of the WDTL's "Defense News."
Recognized as a "Super Lawyer" from 2017 - 2022 by Super Lawyers magazine.
Rated "AV Preeminent" by Martindale Hubbell, the highest rating obtainable by members of the legal community.

Washington State Bar Association
King County Bar Association
Washington Defense Trial Lawyers (Past Board Member)
Claims and Litigation Management Alliance (CLM)
Defense Trial Institute

Construction Defect Committee

Colonel (R), Washington Army National Guard and Veteran of Operation Iraqi Freedom
Speaker: "Cannabis Grow and Processing History and Legal Issues" presented at The Gavel Claims Webinar Series on October 2, 2020.
Speaker: "Defenses and Key Statutes" presented at The Seminar Group's CLE on "Condominiums, HOA's and the Future of Construction Defect Claims," on December 17, 2019.
Panelist: "Nobody Knows the Trouble I've Seen… Ethical Hypotheticals" presented at The Washington State Bar Association's 16th Annual Law of Lawyering CLE, Seattle, WA on December 14, 2018
Speaker: "Key Statutes" presented at The Seminar Group's CLE on "Preparing for Construction Defects in the Future," Seattle, WA on December 11, 2018
Speaker: "Utilizing Social Media to Strengthen Your Case" NFPA National Seminar, Seattle, WA on October 25, 2018
Presenter: "Insurance Defense Ethics following Arden" given at the WDTL Insurance Seminar on April 13, 2018 in Seattle, WA
Speaker: "The Changing Face of Construction Defect Claims in the Pacific Northwest" given to the Puget Sound Claims Management Counsel on April 11, 2018 in Seattle, WA
Speaker: The Three "C's of Attorney-Client Relationships" Gavel Second Annual Conference, January 16, 2018 in Boca Raton, FL
Presenter: "Dead Dogs Make Bad Law, Ethic and the Arden Case" WDTL Annual Tort Law Seminar, December 8, 2017
Panelist: "Too Many Cooks in the Kitchen – Considerations When Litigating Complex Cases" presented at the Washington State Defense Lawyers Annual Convention in Victoria, BC on July 14, 2017
Presenter: "Ethical Considerations for the Construction Lawyer" given at the Washington State Bar Association's Construction Law Section Annual Seminar on June 9, 2017
Presenter: "Ethical Considerations" given at the Spring 2017 NBI Seminar on Construction Law: What Do You Do When...? on April 7, 2017 in Seattle, WA
Presenter: "Wind-Driven Rain Claims: Welcome to the Pacific Northwest," WDTL Annual Construction Law Seminar, March 4, 2016
Moderator and Chair: "As Judges See It: Top Mistakes Lawyers Make in Civil Litigation," NBI Seminar, November 7, 2014
Presenter: "Woo – The Washington Supreme Court Puts 'Teeth' into Bad Faith," BRAC Presentation, December 16, 2012
Presenter: "Ethical Considerations in Defending & Resolving Construction Disputes Involving Insurance," 5th Annual Insurance in the Construction Industry Seminar, October 3, 2012
Presenter: "The Warranty of Suitability in the Condominium Conversion Case," WDTL Annual Construction Law Update, February 24, 2012
Presenter: "The Life of Construction Defect Claim," November 1, 2010
Chair: "Personal Injury Law Boot Camp from the Defense Perspective," Washington State Bar Association CLE, August 11, 2010
Presenter: "Enforcement of Arbitration Clauses in Washington," Washington Defense Trial Lawyers Annual Construction Law Update, 2009
Presenter: "Plaintiffs' Attempts to Expand the Implied Warranty of Habitability - The Movement to Transform 'Is it Livable' into 'Could it have Been Built Better?'" Washington Defense Trial Lawyers Annual Construction Law Update, 2007
Presenter: "Risk Management Issues: Contractual Risk Transfer Provisions and Additional Insurance," May 18, 2006
Moderator: "Seminar on Recent Issues Involving CR 35 Exams," presented to the Washington Defense Trial Lawyers, 2003
Presenter: "Ethical Considerations While Defending Under Reservation of Rights," Washington Defense Trial Lawyers 2001 Construction Law Seminar
Author and speaker: "Conducting Interviews and Investigations," Washington State Paralegal Association, 2001
Chairman: Washington Defense Trial Lawyers Orthopedic and Soft Tissue Seminar, 1998
Chairman: Washington Defense Trial Lawyers Seminar on New State District Court Rules, 1998
Author: Washington State Bar Association Vehicle Accident Litigation Deskbook Chapter 10, "Enforcement and Effective Settlements"
Contributing Author: Premises Liability Issues and Law in Washington, Legal Reference Guide, Forsberg & Umlauf
Contributing Author: Construction Defect Law in Washington, Legal Reference Guide, Forsberg & Umlauf
Contributing Author: Tender and Related Issues in Construction/Third-Party Claims, Legal Reference Guide, Forsberg & Umlauf
Contributing Author: Professional Liability Issues and Law in Washington, Legal Reference Guide, Forsberg & Umlauf
J.D., Seattle University School of Law, 1994, cum laude

Law Review, Note & Comment Editor

B.A., Columbia University, 1985
State of Oregon
State of Washington
United States District Court, Western and Eastern Districts of Washington
United States Court of Appeals, Ninth Circuit
Send an Email