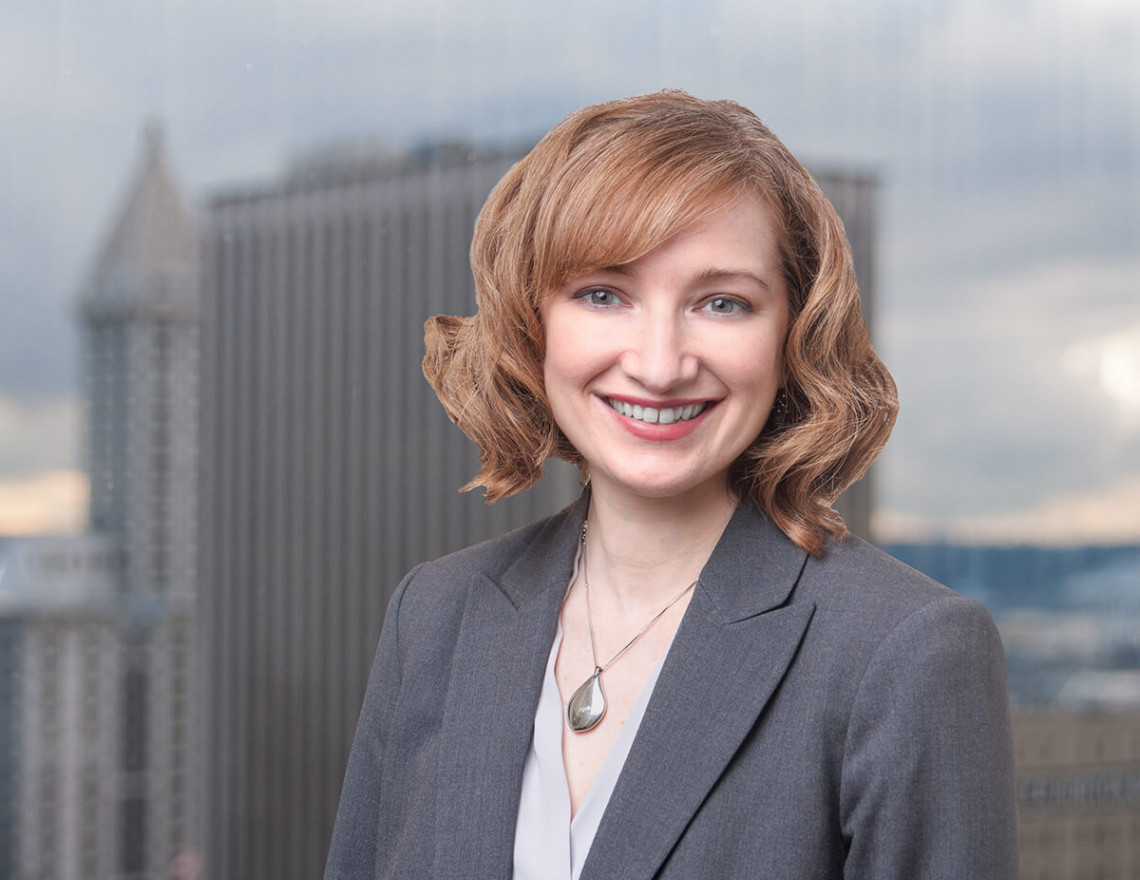 Our Firm
Kimberly A. Reppart
Shareholder
Kim is a northwest native and a double graduate of the University of Washington, where she received her undergraduate degree, cum laude, in 1996 and her J.D. in 2000. Kim's broad civil litigation defense practice focuses on insurance coverage and bad faith, serious injury and wrongful death, UIM defense, premises liability, trucking/transportation defense and property disputes for both insurance companies and corporate clients.
Kim also devotes a sizable portion of her practice to appellate work and complex motion practice. Kim has significant experience defending high-value claims, from investigation though trial and appeal. Her recent achievements include summary judgment dismissals, published appellate decisions and favorable jury verdicts.
Summary judgment dismissal of a premises liability/traumatic brain injury suit against two multi-national retailers arising out of a car v. pedestrian accident in a shopping center parking lot. The court agreed that retail tenants owe no duty with respect to the design of the common area parking lot. The dismissal avoids expansion of commercial tenant tort duties with respect to common area parking lots.
Vasquez v. Am. Fire & Cas. Co., 174 Wn. App. 132, 298 P.3d 94, review denied, 178 Wn.2d 1006, 308 P.3d 641 (2013), a published opinion allowing insurers to limit UIM coverage for those who are not Named Insureds under a business auto policy.
Hurley v. Port Blakely Tree Farms L.P., 182 Wn. App. 753, 332 P.3d 469 (2014) review denied sub nom. Hurley v. Campbell Menasha, LLC, 182 Wn.2d 1008, 344 P.3d 688 (2015), a published opinion determining that clearcutting above residential properties does not constitute an "abnormally dangerous activity" subject to strict liability.
Goodwin v. Los Lobos LLC (2012), an overuse of force case tried before a jury in King County. Plaintiff claimed six-figures in damages. The jury returned a defense verdict.
Representation of a large, well-known general contractor on a construction defect subrogation case co-tried in Spokane County. After a two-week trial, the jury returned a multi-million dollar verdict in favor of the client.
American Bar Association
Washington State Bar Association
King County Bar Association
Washington Defense Trial Lawyers
WDTL Women's Commission Member
Manufactured Housing Community Preservationists, Board of Directors (Secretary)
CLE Moderator: "Bad Faith and Calculation of Treble Damages Under IFCA – Bench and Bar Perspective," December 2019
Speaker/Presenter: "Factors in Claim Valuation," August 2019
Speaker/Presenter: "Preparation of Corporate Witnesses," June, 2019
Speaker/Presenter: Opening Statements – Masters in Trial, American Board of Trial Advocates (ABOTA), November, 2018
J.D., University of Washington, 2000
B.A., University of Washington, 1996, cum laude
State of Washington
United States District Court, Western District of Washington
United States District Court, Eastern District of Washington
Send an Email