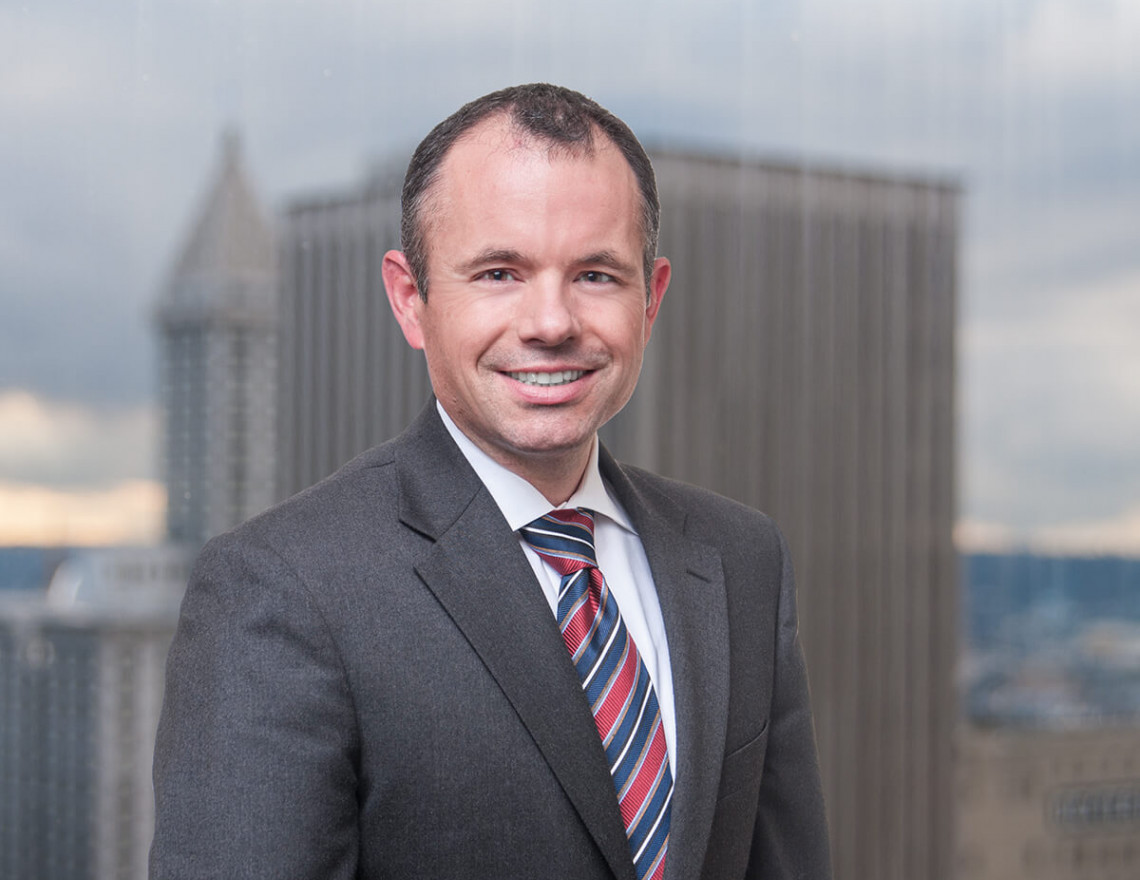 Our Firm
Martin J. Pujolar
Shareholder
Marty's practice focuses on general liability defense, first- and third-party insurance coverage and extra-contractual litigation, uninsured motorist matters, construction defect, employment, product liability, personal injury and commercial contract disputes.
Marty defends clients throughout the State of Washington in state and federal courts and has successfully argued several cases before the Washington Court of Appeals.
Representation of employers in state and federal employment discrimination cases. Representative matters include:

Obtained summary judgment dismissal of an employee's claims for wrongful termination and violation of Washington's Law Against Discrimination (race). Dismissal affirmed by Court of Appeals. Review denied by Washington State Supreme Court.
Representation of used-car dealership & manager relating to claims of sexual harassment, hostile work environment, sex discrimination and retaliation. Manager prevailed on all claims, company prevailed on hostile work environment, discrimination and sexual harassment after lengthy jury trial. Manager prevailed on defamation claim against former employee Defense and resolution of claims against employers for workplace sexual harassment and hostile work environment claims.
Defense and resolution of wrongful termination claims against employers.
Representation and resolution of claims against employers in wage dispute cases.
Representation and resolution of claims against employers is disability discrimination cases.
Representation of employer in pregnancy discrimination case.
Representation and resolution of claims against employers race and national origin discrimination cases.
Successful defense and dismissal of EEOC claims (no cause findings).
Representation of employers against claims filed with the Washington State Human Right Commission.

Representation of contractors, subcontractors, design professionals, manufacturers and suppliers in residential and commercial construction defect cases.
Representation of business owners and municipal entities in premises liability matters and suits.
Representation of insurers in insurance coverage and bad faith/extra-contractual suits.
Representation of defendant supplier against product liability claims brought by a national beverage manufacturer.
Washington State Bar Association
King County Bar Association
Pierce County Bar Association
Nevada State Bar Association
District of Columbia Bar Association
Washington Defense Trial Lawyers
Claims Litigation Management Alliance
Presenter: "Construction Site Accident Investigations", The Gavel, January 2022
Presenter: "Attorney's Guide to Uninsured/Underinsured Motorist Coverage", National Business Institute, January 2022
Presenter: "Insurance Bad Faith and Ethics", National Business Institute, December 2021
Presenter: "Uninsured/Underinsured Motorist Claims", National Business Institute, November 2021
Presenter: "Auto Injury Claims", National Business Institute, October 2021
Presenter: "Civil Practice Tips and Examples", National Business Institute, October 2021
Presenter: "Negligent Security", The Gavel, September 2021
Presenter: "Bad Faith Insurance - Washington Bad Faith Law Update and Contested Claims", National Business Institute, May 2021
Presenter: "Bad Faith Claims in Washington", National Business Institute, November 2020
Presenter: "Attorney's Guide to Uninsured/Underinsured Motorist Coverage", National Business Institute, October 2020
Presenter: "Slip and Fall Fundamentals", National Business Institute, June 2020
Presenter: Bad Faith Insurance, National Business Institute, November 6, 2019
Presenter: "Personal Injury Bootcamp – Ethics," National Business Institute, September 18, 2019
Presenter: "Slip and Fall Fundamentals," National Business Institute, May 24, 2018
Presenter: "Insurance Bad Faith – Claims Handling and Discovery Issues," National Business Institute, November 6, 2017
Presenter: "Personal Injury from A to Z - Economic Damages and Pain, Suffering and Punitive Damages," National Business Institute, September 27, 2017
Presenter: "Attorney's Guide to Uninsured/Underinsured Motorist Coverage," National Business Institute, May 2, 2017
Presenter: "Bad Faith Law and the Origin of the Set-Up," National Business Institute, October 26, 2016
Presenter: "Uninsured/Underinsured Motorist Law: Major Procedural Pitfalls," National Business Institute, November 1, 2016
Presenter: "Washington Insurance Claims Handling Practices," in-house training seminar, July 2015
Presenter: "Washington Insurance Claims Handling Practices," in-house training seminar, April 2015
Presenter: "Litigating Bad Faith Insurance Claims in Washington: Secrets to Discovery," National Business Institute, December 12 & 17, 2013
Presenter: "Insurer's Pre-Suit Settlement Obligations," insurance company training, April 10, 2013
Chair: WDTL's Annual Construction Law Seminar, February 26, 2013
Presenter: "Bad Faith Insurance Claims in Washington," National Business Institute, December 6, 2012
Presenter: "Washington Insurance Claims Handling Practices," in-house training seminar, October 11, 2012
Presenter: "Washington Insurance Claims Handling Practices," in-house training seminar, October 4, 2012
Presenter: "Liens, Subrogation, and Assignments," National Business Institute, September 25, 2012
Presenter: "Wrongful Death Claims in Washington," insurance company training seminar, April 2012
Presenter: "Bad Faith Insurance Claims in Washington," National Business Institute, December 7, 2011
Presenter: "Construction Defect Litigation," insurance company training seminar, November 1, 2010
Presenter: "Uninsured/Underinsured Motorist," insurance company training seminar, October 8, 2010
Presenter: "Rules of Evidence, Privileges," Lorman Education Services, April 2010
Presenter: "Declarant's Fiduciary Duties," WDTL Annual Construction Law Seminar, February 2010
Contributing Author: Washington Law on Third-Party Insurance Coverage of Product and Construction Defect Claims, Legal Reference Guide, Forsberg & Umlauf, 2010-2013
Presenter: "Personal Injury Trials: Getting the Most out of your Evidence, Washington Evidence," National Business Institute, July 2009
Presenter: "Rules of Evidence, Privileges," Lorman Education Services, April 2009
Show Less
J.D., Gonzaga University School of Law, 1999, cum laude
B.A., University of Puget Sound, 1996
State of Washington
United States District Court, Western District of Washington
Tulalip Tribal Court
Puyallup Tribal Court
Send an Email