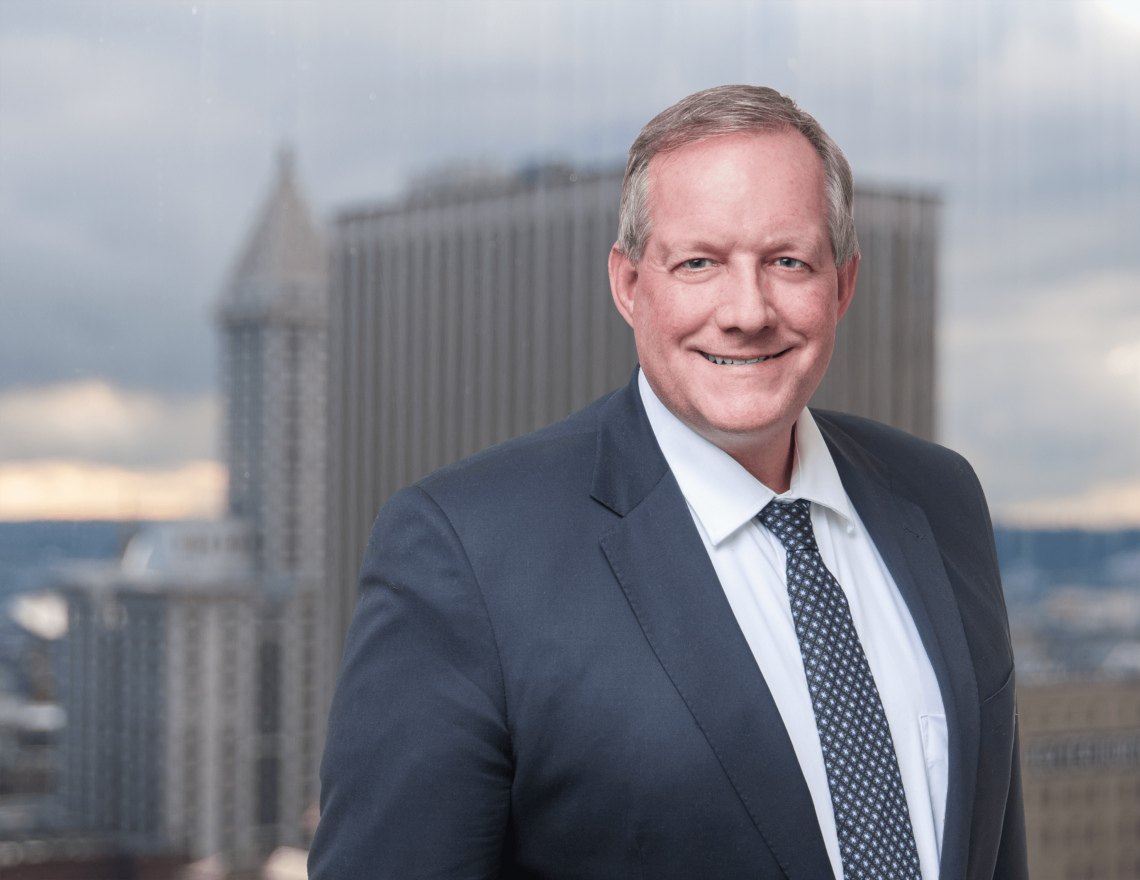 Our Firm
Paul S. Smith
Of Counsel
Paul's practice focuses on insurance defense litigation, insurance coverage, construction litigation, products liability, general liability defense, and admiralty defense litigation. Prior to joining the firm, he practiced locally for several years, handling admiralty and maritime matters, including marine insurance defense litigation and marine insurance coverage cases. Paul also serves as an Arbitrator for the King County Superior Court.
Prior to his career as an attorney, Paul worked for many years as a property and casualty claims adjuster and maritime claims adjuster. He began his insurance career at Farmers Insurance and later worked for Great American Insurance Company and Royal Insurance.
Defense verdict in King County Superior Court Zoom trial involving a injuries in a motor vehicle accident.
Defense of plumbing manufacturers and suppliers against Washington Products Liability Act suits.
Defense of tree service professionals against timber trespass claims.
Representation of transportation companies in cases involving semi-truck collisions and cargo damaged during interstate shipping.
Representation of a paving contractor in wrongful death action in connection with highway improvements under construction.
Representation of a stevedoring company in connection with high-value cargo damaged at a terminal facility.
Defended civic association against alleged renal failure in connection with fall from roof.
Washington State Bar Association
Puget Sound Maritime Claims Association, former president
Marine Insurance Association of Seattle
Claims and Litigation Management Alliance (CLM)
Presenter: "Bad Faith Insurance Claims in Washington", National Business Institute, December 2019
Presenter: "Civil Trial: Everything You Need to Know", National Business Institute, November 2019
Presenter: "Ethical Considerations for Independent Counsel", Forsberg & Umlauf seminar, February 2018
Presenter: "Negligent Infliction of Emotional Distress", WDTL Torts CLE, December 2015
Presenter: "Bad Faith and Consequences for Claim Handlers", Puget Sound Maritime Claims Association, April 2013
Presenter: "Injury Claims and Salvage in Foreign Waters", Marine Insurance Association of Seattle, April 2013
Presenter: "Statutory and General Maritime Law Applied to Claims of US Citizens Injured on Vessels Abroad," CLE by Lorman Education Services, July 31, 2012
Moderator: "Maritime Personal Injury," CLE by Lorman Education Services, July 19, 2011
Presenter: "Covenant Judgments, Duties of Defense Counsel and Insurers," Marine Insurance Association of Seattle, December 2010
Co-Presenter: "Between a Rock and the Sword of Damocles: Insurer-Appointed Defense Counsel, Ethics, and the Covenant Judgment," 2010 Insurance Law Coverage Update, Forsberg & Umlauf seminar, November 4, 2010
Presenter: "Getting the Most Out of Your Evidence," National Business Institute, July 2009
J.D., Seattle University School of Law, 1997
B.A., University of Washington, 1987
State of Washington
State of Oregon
United States District Court, Western District of Washington
United States District Court, Eastern District of Washington
United States Bankruptcy Court, Western District of Washington
Ninth Circuit Court of Appeals
Send an Email